Erasmus plus training courses
Giovani per l'Europa, vocational center PIC number: 948770872 , in the framework of the European programme Erasmus + Key Action 1, offers many structured courses perfectly adapted for the following Mobility Projects:
 MOBILITY PROJECT FOR SCHOOL EDUCATION STAFF
 MOBILITY PROJECT FOR ADULT EDUCATION STAFF
The structured courses can to be organized for the members of Organizations as Schools, Universities, VET Organizations, NGOs, Associations, Enterprises In the categories of people such as Professor in an Higher Education, a Teacher in a School or Educational Organization in an Adult / VET. Our structured courses are open to educational staff (teaching and non-teaching) as, teachers, leaders, administrators, coordinators, youth workers and other staff members 
Sessions
2017
from 12/02/2017 to 25/02/2017
from 09/04/2017 to 22/04/2017
from 11/06/2017 to 24/06/2017
from 17/09/2017 to 30/09/2017
from 12/11/2017 to 24/11/2017
2018
from 14/01/2018 to 27/01/2018
from 11/03/2018 to 24/03/2018
from 27/05/2018 to 09/06/2018
from 23/09/2018 to 06/10/2018
from 18/11/2018 to 01/12/2018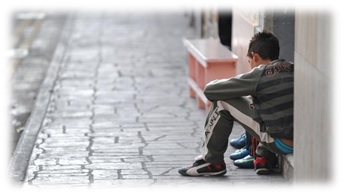 Early school leaving
Description of the course; Early school leaving is an issue relevant in all EU countries and has attracted attention of a lot of researchers as well as policy makers and educators. There is a real risk of long-term socio-economic disadvantage for an early school leaver. For many, leaving school early will lead to narrower employment opportunities and an increased likelihood of poverty and unemployment.
Integration for immigrant children into schools in Europe
The integration of immigrant populations, within the society, is a growing concern for European policy makers. There are many countries trying to tackle the problem of integration of immigrant groups and their children, residing in the territory for several reasons. This course is oriented to all those who want to learn the suitable methodology