Erasmus plus training courses
Giovani per l'Europa, vocational center PIC number: 948770872 , in the framework of the European programme Erasmus + Key Action 1, offers many structured courses perfectly adapted for the following Mobility Projects:
 MOBILITY PROJECT FOR SCHOOL EDUCATION STAFF
 MOBILITY PROJECT FOR ADULT EDUCATION STAFF
The structured courses can to be organized for the members of Organizations as Schools, Universities, VET Organizations, NGOs, Associations, Enterprises In the categories of people such as Professor in an Higher Education, a Teacher in a School or Educational Organization in an Adult / VET. Our structured courses are open to educational staff (teaching and non-teaching) as, teachers, leaders, administrators, coordinators, youth workers and other staff members 
Sessions
2021
from 25/04/2021 to 08/05/2021
from 23/05/2021 to 05/06/2021
from 27/06/2021 to 10/07/2021
from 11/07/2021 to 24/07/2021
from 12/09/2021 to 25/09/2021
from 10/10/2021 to 24/10/2021
from 01/11/2021 to 14/11/2021
from 28/11/2021 to 11/12/2021
2022
from 09/01/2022 to 22/01/2022
from 20/02/2022 to 05/03/2022
from 27/03/2022 to 09/04/2022
from 17/04/2022 to 30/05/2022
from 08/05/2022 to 21/05/2022
from 19/06/2022 to 02/07/2022
from 18/09/2022 to 01/10/2022
from 06/11/2022 to 19/11/2022
from 04/12/2022 to 17/12/2022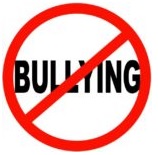 Bullying Prevention
This training course in "Bullying Prevention Training Course" aims to develop in Teachers " How to teach respect, love, help, self confidence, empathy and peace to the student", will develop into a series of lessons acts to enhance the methods of communication of the participant, and enhancing working capacity of the participant. Discover your role in bullying prevention! This training provides guidance on how to take a public health approach to bullying prevention through the use of long-term, community-wide prevention strategies..