KA2 Strategic partnership for adult education
The main mission of Giovani per l'Europa  within the Erasmus + KA2 actions is to join the projects they support that support the alliance of knowledge and strategic partnerships with the exchange of good practices. As part of adult education, Giovani per Europa organizes training activities, job reintegration courses, for the unemployed, unemployed or retired, and educational tours. In the context of Erasmus planning for adults, in particular, in strategic partners Youth for Europe is an integral part of projects that aim to create out-ups that improve the quality of life of adults.
Giovani per l'Europa  is to the extent of Strategic partnership education for adults is a partner in many projects where it covers both the role of coordinating partner and the role of foreign partner.
The experience in training acquired over the years has included Giovani per Europa as a qualified training center  to deliver : LTTA ; Seminars, workshops, conferences, debates, fairs, courses, exhibitions, study visits, for the Erasmus plus measure KA2 Strategic partnership for adult education.
In the Strategic partnership for adult education Giovani per l'Europa  sector creates partnerships to improve and create hip products, in sectors such as, individual development, ageless education, demographic change, digitalisation, gender discrimination, youth unemployment – All complex issues that cross the borders of both EU member states and neighboring countries.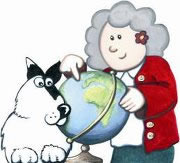 Our Documents
Giovani per l'Europa Organisation 
Pic Number 948770872