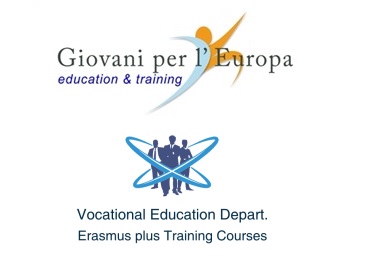 MULTICULTURALISM – TEACHER'S ROLE IN THE        INTEGRATION PROCESS OF IMMIGRANT CHILDREN-
                                                                                                    Description of the course :  The integration of immigrant populations, within the society, is a growing concern for
European policy makers. There are many countries trying to tackle the problem of integration of immigrant groups and their children, residing in the territory for several reasons.
This course is oriented to all those who want to learn the suitable methodology to integrate children in a school system, quickly, without creating trauma to children and parents.

FROM 15H TO 19TH OF JANUARY 2018

Place :  ROME – ITALY
For info, please contact: info@giovaniperleuropa.org
 ______________________________________________
                       "Bullying Prevention Training Course"
How to fight bullyng and peer violence at school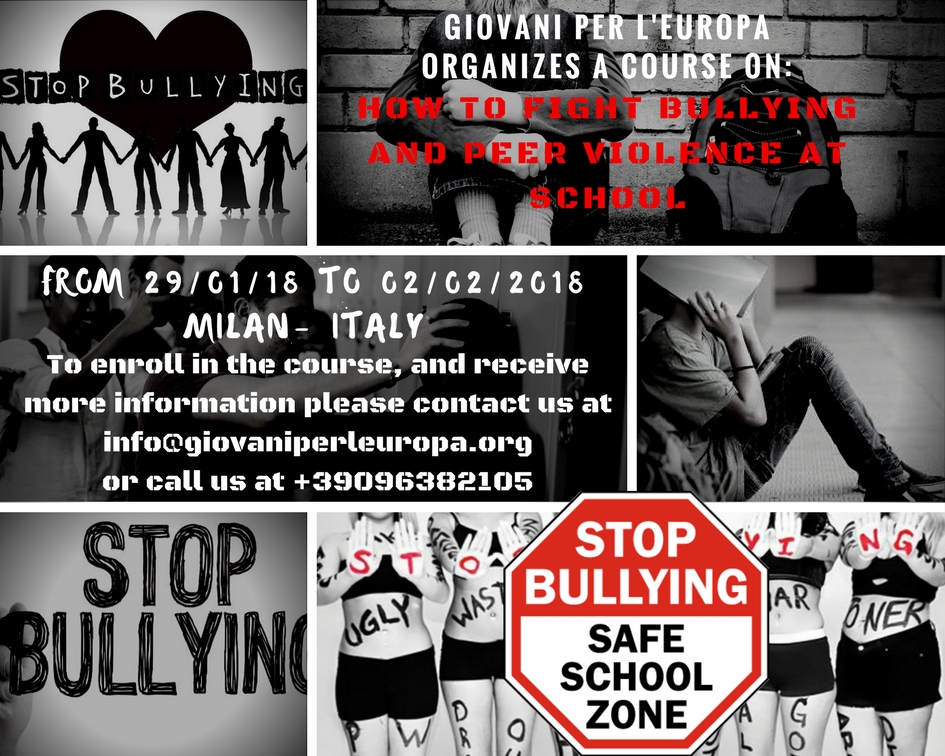 This training course in "Bullying Prevention Training Course" aims to develop in Teachers  " How to teach  respect, love, help, self confidence, empathy and peace to the student", will develop into a series of lessons acts to enhance the methods of communication of the participant, and enhancing working capacity of the participant. Discover your role in bullying prevention! This training provides guidance on how to take a public health approach to bullying prevention through the use of long-term, community-wide prevention strategies.
FROM  29 01/2018 to 02/02/2018
 Place :  Milano – ITALY
For info, please contact: info@giovaniperleuropa.org